Labor Day Yard Sale
The Conejos Library District will have its Labor Day Yard Sale at the Antonito Library on Saturday September 3 from 9:00 AM to 3:00 PM. There will be lots of items to choose from. Please come and support Conejos Library District. Proceeds from the Yard Sale will go towards the Summer Reading program for all three library branches.
For further information please call the La Jara Library at 719-274-5858
Free Covid tests are available for pick up at all three library branches. Come and get yours while supplies last.
Storytime: Every Thursday from 10:00 AM to 10:45 AM
Our ANNUAL SUMMER READING PROGRAM was a great success! Over 300 books were read during our Reading program! Our top independent reader was Lyzee Martinez with a total of 23 books, top family reader was Braelyn Baker with 32+ books. Perfect attendance went to Cora Barton, June Barton, Tanner Barton and Lyzee Martinez.
Great job readers. Thank you parents for keeping the joy of reading alive in your children.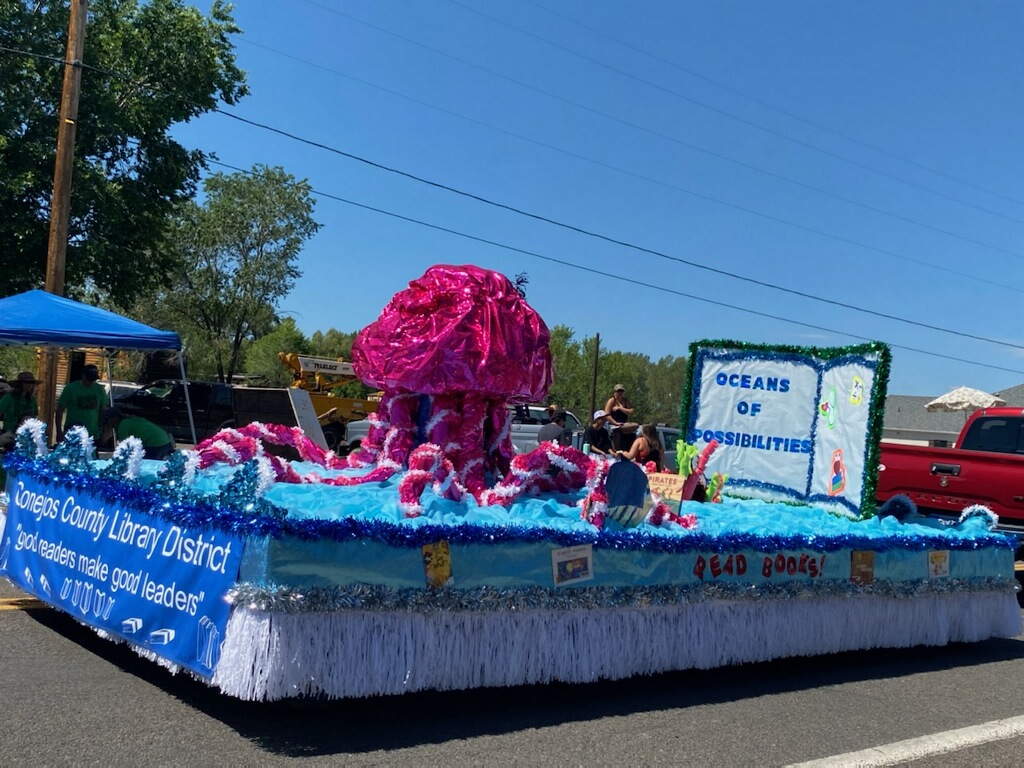 Library Hours:
Antonito Branch
Thursday 11:00 AM – 4:00 PM
Friday 11:00 AM – 4:00 PM
Saturday 11:00 AM – 4:00 PM (Closed every other Saturday beginning March 19)
Capulin Branch
Saturday 11:00 AM – 4:00 PM (Closed every other Saturday beginning March 26)
La Jara Branch
Monday – Thursday 9:30 AM -4:30 PM
Friday 9:30 AM -3:30 PM
Saturday 10:00 AM – 3:30 PM (Closed every other Saturday beginning March 19)
---

We believe that all Colorado Children should have equal opportunities to realize their full potential and succeed in life. Knowing that 80% of the brain develops by age three, we pledge to support efforts that promote early development and that build healthy supportive families and communities. We recognize that earlier is easier. We encourage you to visit Earlier is Easier to sign the pledge and to
Get Tips and Activities for parents and caregivers of children from birth to age three.
Find Early childhood resources and partners in our community.
Sign the Earlier is Easier Pledge and show your support for all Colorado Children
---
Help With Your Job Search
Welcome Job Seekers! The Colorado Workforce Center can help you access information on services and benefits for Social Security, Veterans, Disabilities, Unemployment, Job Openings, and much more.
For further information please call the LaJara Library at 719-274-5858